Divine Duct Tape: A mother's faith journey to find hope and humor in a life of autism, parenting teens and midlife messes.
Reviews of Divine Duct Tape
Book review:

Divine Duct Tape

by

MELANIE JONGSMA, WORDSMITH

on OCTOBER 10, 2012

"...The difference between Anderson's book and several other tools I've used is that she combines Bible reading, journaling, and personal stories—and she does this verse by verse. The version of her book that I have offers day by day readings and journaling prompts, and at the end of 60 days you'll have studied only the first five chapters of Luke! My guess is, this technique is particularly helpful for Christians like me who are familiar enough with the Bible that we tend to glaze over what we're reading, rather than letting it soak in and change us...."

...read more

Amazon reviews...

By

Senior shopper

-

See all my reviewsThis review is from: Divine Duct Tape: 2nd Edition: A Devotional Journey in Luke: finding ah-ha moments in an uh-oh life (Paperback)

I received the book in a very timely fashion from Amazon. It is an outstanding book for Christians that want to pump up their walk with the Lord. I would recommend it as a personal library keeper so you can review it at least once a year.

By

mclan

-

See all my reviews

I have enjoyed Divine Duct Tape very much. It has been meaningful to travel through Luke with someone I enjoy. Each entry is both a spiritual journey and a reflection on every day life. Half-way through the book, Kelli felt like an old friend.

By

phall

-

See all my reviews

The title is appropriate, because it sticks with you during the day. I could not read just one entry per day though...and sometimes I would re-read an entry to get through an uh-oh moment of my own. Kelli's questions after the God Thoughts helped me focus on how to apply NOW. Loved her honesty, loved the book--faith can have some very "real" moments.

By

Jennifer Swenson

-

See all my reviews(REAL NAME)

I thoroughly enjoyed reading Divine Duct Tape. The set up of the book is well thought out, providing a clear explanation of the verses from Luke and following up with thought provoking questions and personal life application. I loved the stories that the author shared and could really relate to them. I especially liked the line by line attention to each verse in these first five chapters of Luke. It helped me focus on the great details that Luke provides. Great writing and I look forward to reading future volumes!

By

Mary "GiveMeVinyl.com"

(chicago, il) -

See all my reviews

What a great title! I love this devotional and hope the author will write more. It is a 30 day devotional based on the first couple chapters of the book of Luke and I like how she focuses on just a couple of verses a day. You don't realize how much is in God's word until you look at it this way! Anderson is an author in the trenches with the rest of us women journeying through life's joys and hurts. Her folksy, funny-one-minute, sad-the-next style is really appealing and reminds me of Beth Moore. Again, I hope she will continue to write more.

Writer's Digest

Book review: Divine Duct Tape by Writer's Digest Self-Publishing Contest reviewing committee, on Jan. 22, 2013


This book sparkles with the wisdom and understanding of the ways of life that Ms. Anderson shares with the reader in the pages of this well-organized work, displaying a real compassion for the human experience in all of its many shades as only a true person of faith can. The author presents sound advice and general observations in a way that should guide and inspire in ways that can only benefit any reader willing to make the leap of faith and accept these collected words of perception. The target audience of this book is pretty much every Christian on the planet, regardless of background, nationality or situation. The writing throughout is clear and concise so as to be accessible to the experienced reader while remaining wholly accessible to newcomers.





BOOK REVIEW, WRITING DOWN LIFE

Book Review: Divine Duct Tape: A Devotional Journey in LukeBy | September 24, 2012

"It seems as though there are a plethora of Christian devotional books on the market. They are a pretty popular means of studying scripture and capturing the meaning behind each, then applying it to one's own life.

Divine Duct Tape: A Journey Through Luke,

by Kelli Ra Anderson, is such a book. Although, is comes with a bit of a twist: it's humorous in a way you don't expect..."

.

..read more
Powered by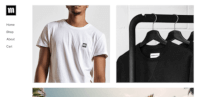 Create your own unique website with customizable templates.